Rubber floors
Skonx&CO rubber floors offer you solutions for any application where you wish a natural rubber floor or a syhthetical one of quality.
We offer you a diverse assortment of rubber floors for the interior and the exterior, among them types of floors especially designed for medical rooms, hospitals, inner buildings to playing places for children, gym rooms, gardens, inner courts, industrial stores and zootechnical firms.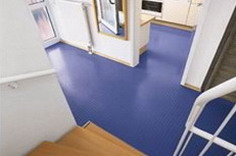 We mention that all types of floors have CE certificates and are consented by renowned EU institutions.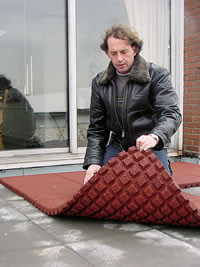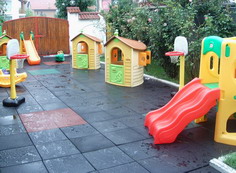 GRANUFLEX floor is very easily to be installed. They are light, flexible, easily to cut and redimension and very easy to attach.
It is ideal for surfaces designed to assure a high degree of safety, as pavement on terraces and balconies, in the house under the washing machine to inhale the noise and vibrations.
Floors achieved from rubber granules with multiple applications in and out. They are delivered in different colours and dimensions and very easy to handle and install. According to necessities they can be stuck with adhesives.
We ask you to explore the menu to get detailed info concerning the rubber floors.